Caregiving Through the Holidays
The holidays can be a stressful time of the year, particularly if you are a caregiver. The trappings of the holidays seem to roll out earlier each year, in a push to build holiday excitement – and revenue. But as we contemplate all the "extras" the holidays bring, it is often our anxiety that builds. If you are a caregiver, you likely already have a very full plate. For you, those "extras" can tip the fragile balance you are trying to maintain in your life. And for some of us, the holidays can be a sad time. The realities of our daily lives and relationships may just not fit the "ideal" holiday celebrations portrayed by the media and in the marketplace. We know that for any of us, holiday sadness and anxieties are fueled by our expectations. This can be especially true if you are a caregiver and life has changed significantly this holiday season. This webinar will provide you with strategies to reset expectations for the holidays, attend to your self-care, and allow you to savor the holidays instead of just surviving them.
Learning Objectives:
• Discuss considerations for caregivers in planning holiday activities.
• Discuss considerations for your loved one's involvement in holiday activities.
• Identify practical self-care strategies for caregivers.
• Identify options for respite care.
Speaker: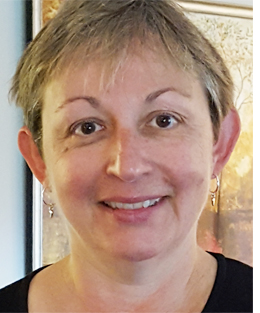 Patty Callahan directs the National Family Caregiver Support Program of the Central Ohio Area Agency on Aging (COAAA) for the agency's eight-county service area. She has been providing education and consultation to family caregivers since the program was implemented in 2001. Prior to joining COAAA, Patty provided clinical social work services in a variety of medical settings including The Ohio State University Medical Center, The Columbus AIDS Task Force, Hospice of Central Ohio, and in nursing facilities for Parkside Behavioral Healthcare. Patty is a Licensed Independent Social Worker in the State of Ohio. She received her Master of Social Work degree from The Ohio State University.