Closing the Gap: How to Care From Afar
Join FCA for our free August 2016 webinar!
Closing the Gap: How to Care From Afar
One of the most difficult and time-consuming tasks many caregivers face is the coordination of care for their loved one. This is especially true for long-distance caregiving. This webinar will illustrate the challenges and suggest potential solutions for long-distance caregivers. Examples will be used from a case study of an elderly person facing decline and living 400 miles away from her primary caregiver.
The personal, financial, medical, social, and legal needs of the person being cared for, along with potential red flags, will be discussed in addition to tips for making these big decisions. The overall focus of this webinar will be about how to maintain the independence, dignity, quality of life, and happiness of the person for whom care is being provided.
Objectives:
Recognize changes and unmet needs of a loved one with a chronic and progressive illness
Identify helpful resources and technology
Create an action plan to ensure follow through to improve the caregiving situation
Speaker: Ladi Markham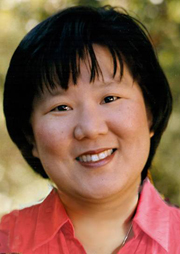 Ladi Markham holds degrees in nursing, gerontology, and hospitality. Ms. Markham has worked in home care for five years and long-term care communities for 10 years. She has experience in several aspects of aging and uses them to promote wellness and high standards for the quality of life for her clients and families.
As a registered nurse, Ms. Markham is rewarded every day by being a mentor and teacher to a growing staff of almost 100 caregivers who provide holistic and practical care to their clients. She is a member of the professional associations Case Management Society of America (CMSA) and Aging Life Care Association (ALCA), through which she is expanding her understanding of older adults to help them make the most of their lives. As a Certified Care Manager she is using her experience to provide a holistic and mindful approach to working with older adults in their unique conditions.
This is a free webinar. Start and end times are listed for Pacific Time zone.