FCA In The Community: Berryessa Senior Resource Fair
Join Family Caregiver Alliance (FCA) at the Berryessa Senior Resource Fair to learn more about our free caregiver services and resources! FCA staff members will be hosting a resource table to answer questions and distribute informational flyers, brochures, and small goodies/giveaways for all event participants.
Event: Berryessa Senior Resource Fair
Location: Berryessa Community Center, 3050 Berryessa Rd, San Jose, CA 95132
Date and Time: Friday, September 8, 2023, 2:00PM-5:00PM
Registration Info: None
To learn more about our direct services and who is eligible, please visit our Bay Area Caregiver Resource Center webpage.
To learn more about this event, jointly hosted by the City of San Jose and CA State Senator Aisha Wahab (District 10), please visit their respective websites.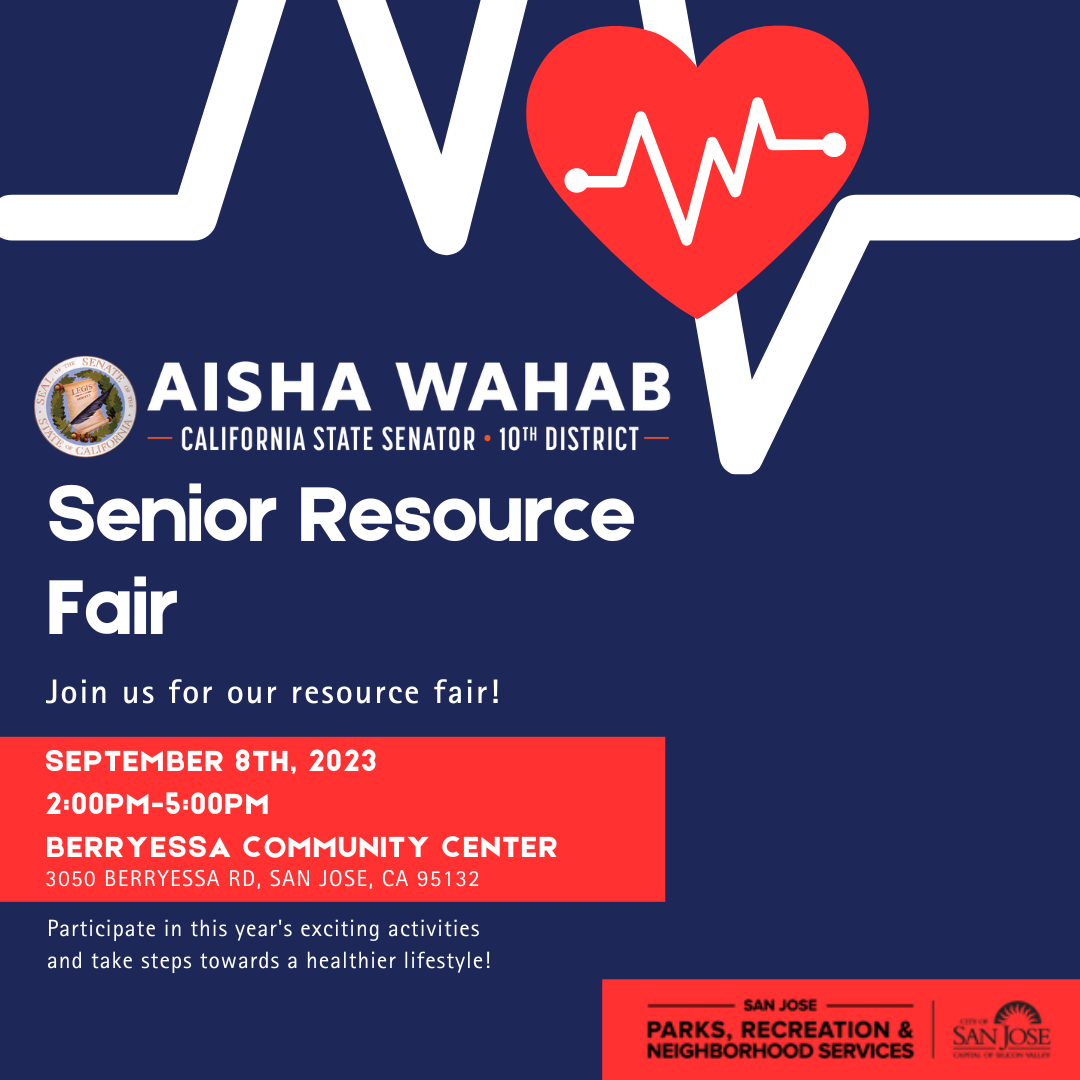 Sep 8, 2023 | 2:00 PM – 5:00 PM (Pacific)
Location: 3050 Berryessa Rd, San Jose, CA 95132