FCA In The Community: USOAC Convention
Join Family Caregiver Alliance at the United Seniors of Oakland & Alameda County (USOAC) Convention to learn more about our free caregiver services and resources! FCA staff members will be hosting a resource table to answer questions and distribute informational flyers, brochures, and small goodies/giveaways for all event participants.
Event: USOAC Convention
Location: St. Columba Catholic Church, 6401 San Pablo Ave, Oakland, CA 94608
Date and Time: Friday, June 30, 2023, 9:00AM-2:00PM
Registration Info: RSVP by calling USOAC Staff at 510-729-0852 or email Mary.USOAC@gmail.com or Tanya at Washingtontanya127@gmail.com.
To learn more about our direct services and who is eligible, please visit our Bay Area Caregiver Resource Center webpage.
To learn more about this event and USOAC, please visit their website here.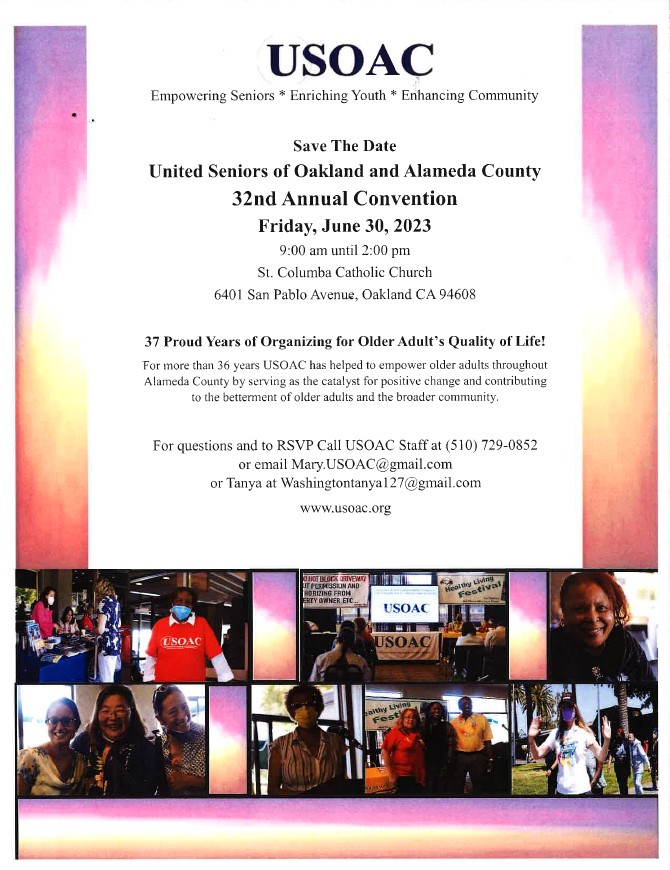 Jun 30, 2023 | 9:00 AM – 2:00 PM (Pacific)
Location: 6401 San Pablo Ave, Oakland, CA 94608
Registration URL
https://www.usoac.org/