Hiring a Home Care Provider: a Guide for Family Caregivers
Join FCA for our October 2015 webinar!
Hiring a Home Care Provider: a Guide for Family Caregivers
In this workshop, we explore what it means to employ a home attendant/professional caregiver. What are the rights and responsibilities that go along with this role? How can you develop and maintain a positive and productive working relationship with the person or people you employ? We'll discuss challenges and concerns, share perspectives on this relationship, and offer guidance on best practices.
Objectives:
Provide basic information on rights and responsibilities of employing a home attendant/professional caregiver.
Offer guidance on how to develop a positive and productive relationship with a home care worker, including effective communication.
Explore how to balance your needs as an employer with the needs of the worker.
Speaker: Jessica Lehman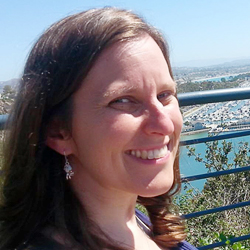 Jessica Lehman serves as Executive Director at San Francisco Senior and Disability Action, an organization committed to mobilizing seniors and people with disabilities to fight for justice on health care, housing, transportation and other issues. She previously worked as a community organizer at ACORN and then at an independent living center, where she founded the Disability Action Network, a grassroots group of people with disabilities building a voice for their community. As a person with a disability who employs home attendants, Jessica supports domestic worker rights as a founding member and leader of Hand in Hand: the Domestic Employers Network. She leads monthly Organizer's Forum calls, as part of the National Disability Leadership Alliance, to share ideas and experiences related to organizing the disability community.
*This webinar costs $15 (please purchase ticket at least 24 hours before this webinar). You have the option to register to view it live OR as a recording.