Sexuality and Aging
Sexuality and Aging
FCA in partnership with Senior Center Without Walls is excited to present this special workshop is for family caregivers who want to learn and discuss topics of sex and taboos, and for those who want more information on how to be intimate when sex is no longer a part of one's relationship.
This workshop will discuss:
sex
masturbation
role changes
sex life
sex life and residential living
Times listed are for Pacific Time. This workshop is LGBTQ inclusive.
Speaker: Crystal Madriles, MA, Family Consultant, Family Caregiver Alliance
To Register: Contact Senior Center Without Walls, (877) 797-7299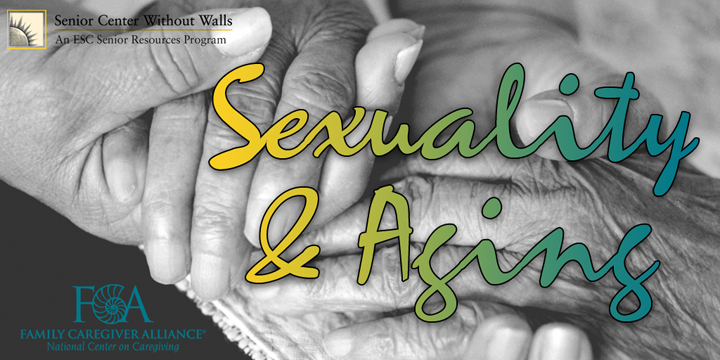 Oct 18, 2016 | 11:00 AM – 12:00 AM (Pacific)
Location: Teleclass (call to participate)