Stress Management and Movement Retreat for Family Caregivers
You are invited to join FCA for a free one-day retreat designed especially for you, the family caregiver. Learn about stress management, participate in therapeutic group activities including yoga, dance, a walk and meditation, network and share your experiences with fellow caregivers, and enjoy a catered lunch.
Pre-registration is required. Unfortunately we are unable to accommodate professionals caregivers at this event.
For more information or to register, contact: Jaleesa Jeffery, (415) 434-3388 ext. 304, or jjeffery@caregiver.org.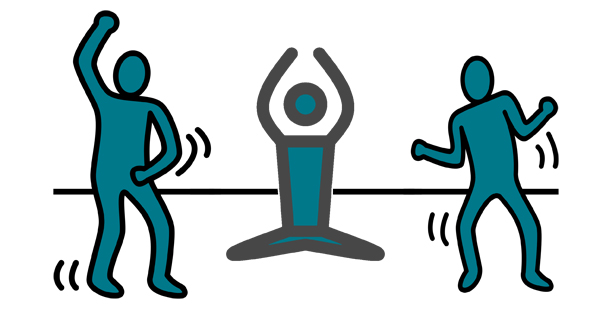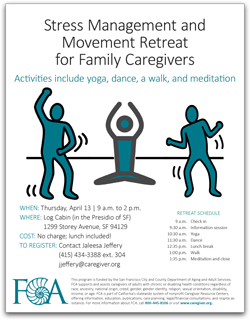 ◄ DOWNLOAD FLYER HERE.
Apr 13, 2017 | 9:00 AM – 2:00 PM (Pacific)
Location: Log Cabin (in the Presidio of SF)
1299 Storey Avenue, SF 94129