Wanted for Online Survey: Caregivers of Loved Ones who are Adults
We are looking for adult caregivers who are taking care of a loved one who is also an adult. The purpose of this research is to better understand caregivers' remembered childhood experiences and potential connections to health outcomes of caregiving in adulthood.
Study participants who qualify will be asked to complete an online survey that should take about 15 minutes.
Participants must be at least 18 years old and a caregiver of an adult.
Each participant who completes the survey will receive $20. To access the screening questions and survey, please go to this link or copy and paste this url into your browser: https://niu.az1.qualtrics.com/jfe/form/SV_08jg9yIbBfuyYCO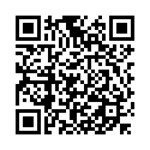 This study has been approved by the Northern Illinois University IRB protocol # HS22-0009.
If you have any questions, you may email the principal investigator in charge of this study, Dr. M. Courtney Hughes, at courtneyhughes@niu.edu.
THANK YOU!