Family Caregiver Screening Toolkit: A Resource for Health Care Providers
If you're a health care provider, chances are that some of your patients have family caregivers at home—or are caregivers themselves. And if they're like most caregivers, they need help, resources, and information to provide better care to their care recipients and improve their own well-being. Luckily, you can help.
Our family caregiver screening sheet contains two simple questions that you can ask during patient visits to help address and prevent caregiver burnout. The screening sheet is part of our Family Caregiver Screening Toolkit, a streamlined resource that helps you identify caregivers and immediately connect them with free help and resources.
Download the toolkit here.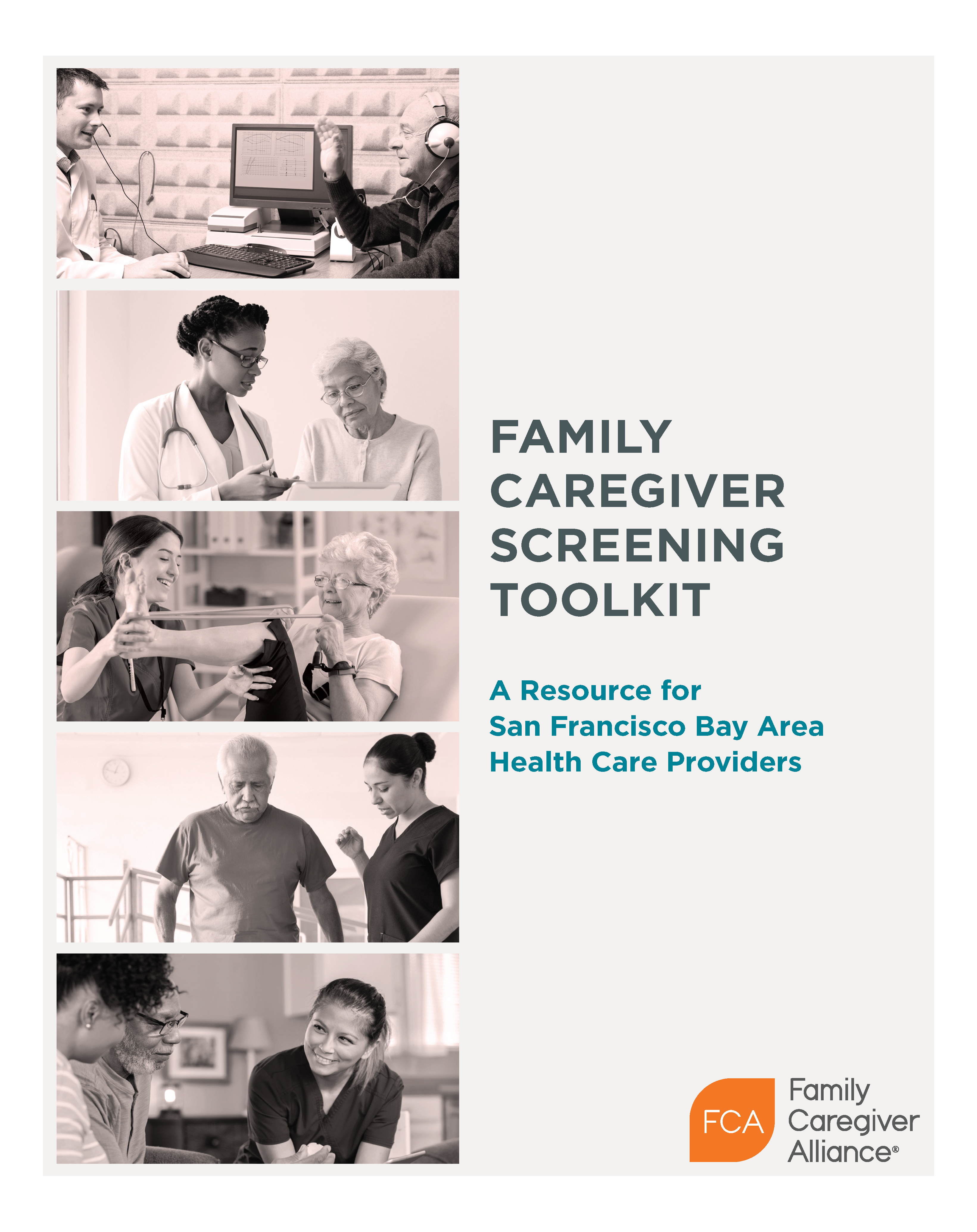 What's in the toolkit:
Family Caregiver Screening Sheet — A printable sheet containing two important questions to ask your patients.
Top 17 Resources for Family Caregivers — A go-to list of the resources rated most popular by the caregivers we serve.
Information Sheet about Family Caregiver Alliance — A takeaway for San Francisco Bay Area* caregivers (or their care recipients) that describes our free services and support and lists our contact info.
*A note on geography
Although the full toolkit was crafted for health care providers in the San Francisco Bay Area, the Screening Sheet, Top 17 Resources, and graphics can be used by providers anywhere. And our resources-rich website—used by 21M+ professional and family caregivers worldwide—is a ready source of free information and assistance that providers anywhere can refer their patients to.