FCA Recognizes Champions of Caregivers for 2021
December 16, 2021
Family Caregiver Alliance is thrilled to announce three recipients of its Champions of Caregivers Award for 2021. These individuals have led and implemented groundbreaking work and advocacy efforts, oftentimes over decades, to improve family caregivers' lives in meaningful and profound ways. Their contributions are helping reduce the stress and overwhelm often experienced by caregivers in their daily activities of caregiving, while also influencing policy, health systems, and community networks to better support family caregivers and their care recipients.
This year, we are excited to honor:
Rita B. Choula, MA
Director of Caregiving, AARP Public Policy Institute
Recognized for her outstanding work in elevating the issues faced by unpaid family caregivers, particularly those from diverse communities and communities of color.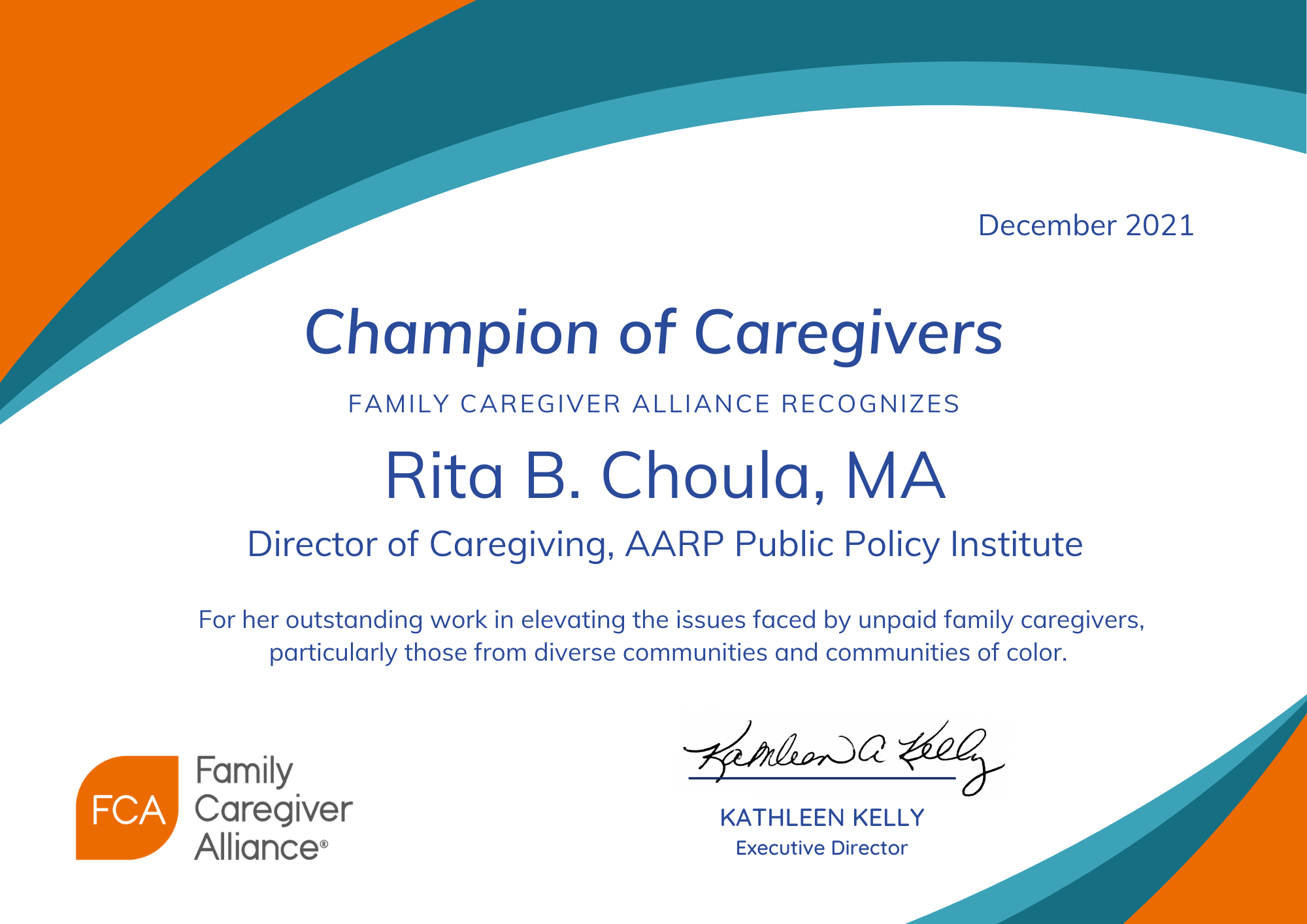 Robyn Golden, LCSW
Associate Vice President of Social Work and Community Health
Co-Director, Center for Excellence in Aging
Rush University Medical Center
Recognized for building innovative programs within health systems to recognize and support family caregivers, while expanding the visibility of communities of color within those systems.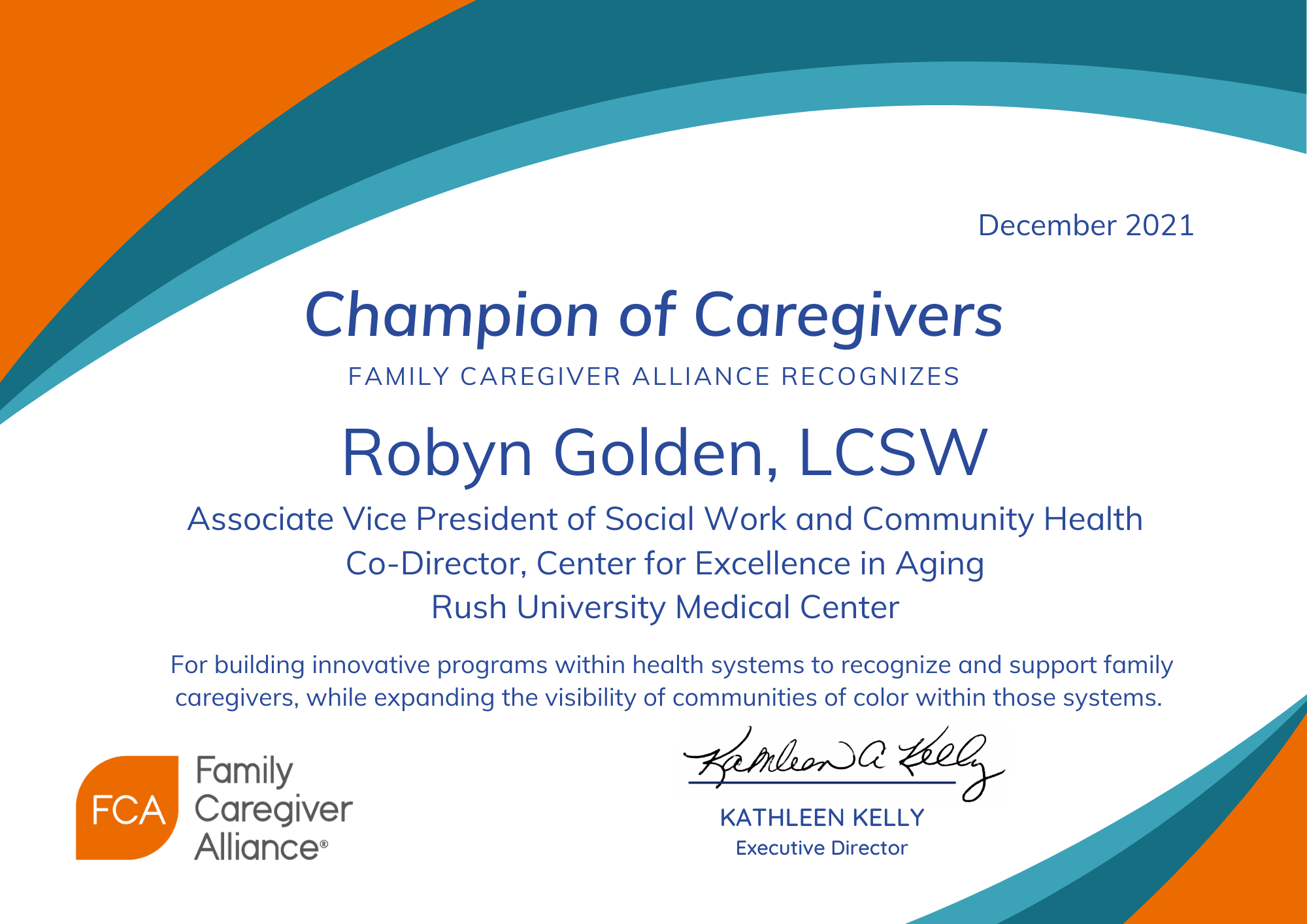 Jill Kagan, MPH
Executive Director, ARCH National Respite and Resource Center
Recognized for her incredible work building coalitions in numerous states to extend respite services for family caregivers, as well as bringing respite issues to bear in policymaking.