FCA Recognizes Champions of Caregivers for 2022
November 29, 2022
Family Caregiver Alliance is excited to announce three recipients of this year's Champions of Caregivers Award. Our 2022 awardees are recognized for their outstanding work and contributions toward improving the lives of caregivers and their care recipients. From building community-based programs and improving services through technology to ensuring that the caregiver voice informs policy and research initiatives, these champions are making far-reaching impacts for caregivers.
Their work is helping build support and services infrastructure in caregiver communities and health/social services systems while also putting more tools, resources and assistance directly into caregivers' hands.
The announcement of these awards is especially timely, as we're in the final days of National Family Caregivers Month, an annual observance celebrating family caregivers. Our theme for this year's observance is "Supporting a Diversity of Caregivers"—and we'd like to highlight the fact that these individuals' efforts and work are making a critical difference in the lives of caregivers from a diversity of backgrounds, communities, cultures and identities.
This year, we are thrilled to honor:
Jenn Chan, CSA, CCC
CEO and Founder, Senior Shower Project
Recognized for elevating the family caregiver role with fun, love and positivity through partnership programs that serve and celebrate LGBTQ+ older adults, dementia caregivers and young caregivers.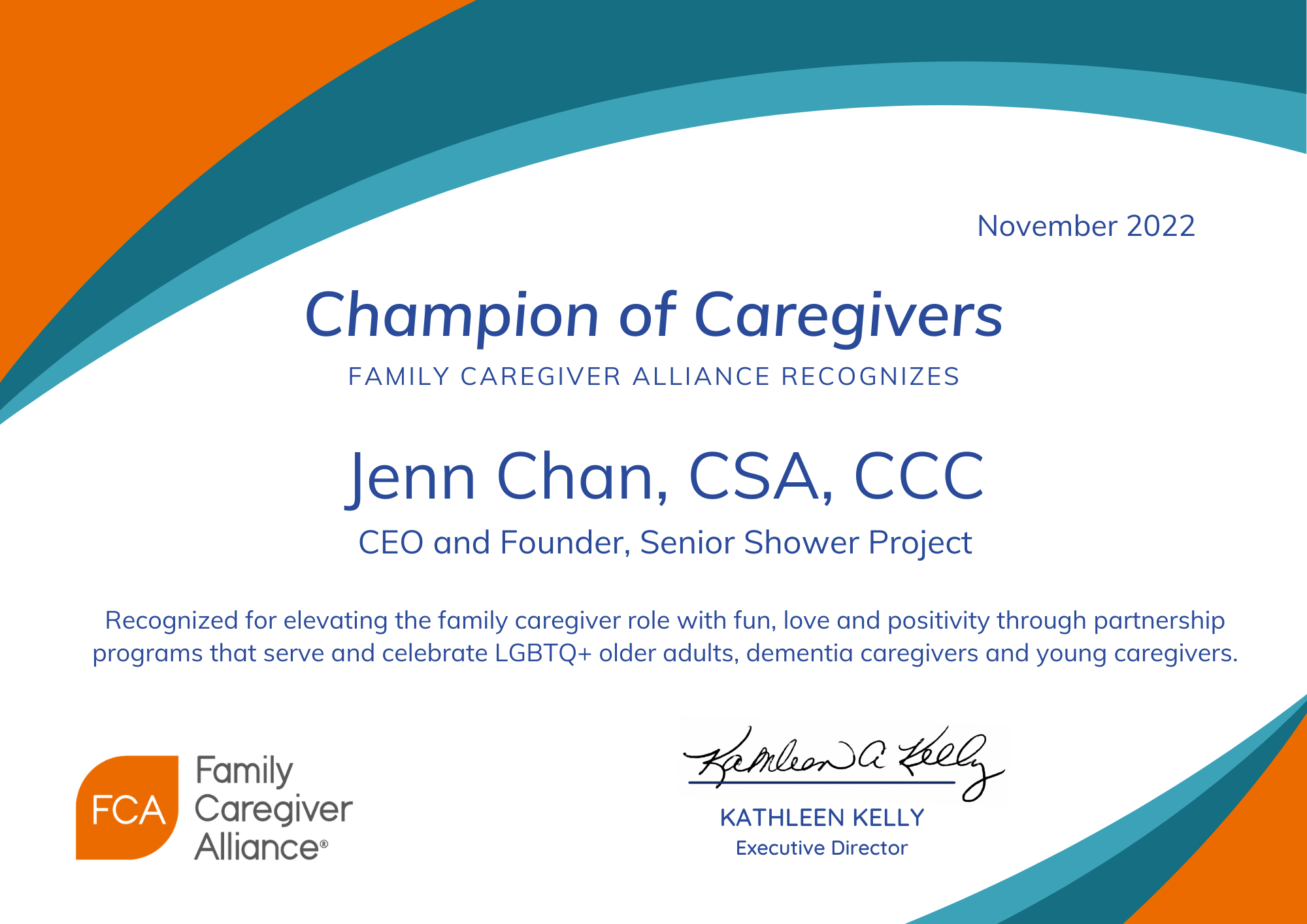 Dolores Gallagher-Thompson, PhD, ABPP
Emerita Professor of Research in the Department of Psychiatry and Behavioral Sciences at Stanford University School of Medicine
Recognized for her pioneering work that leverages clinical psychiatry, behavioral sciences research and new consumer technologies to improve support and services for diverse and under-represented caregiver populations.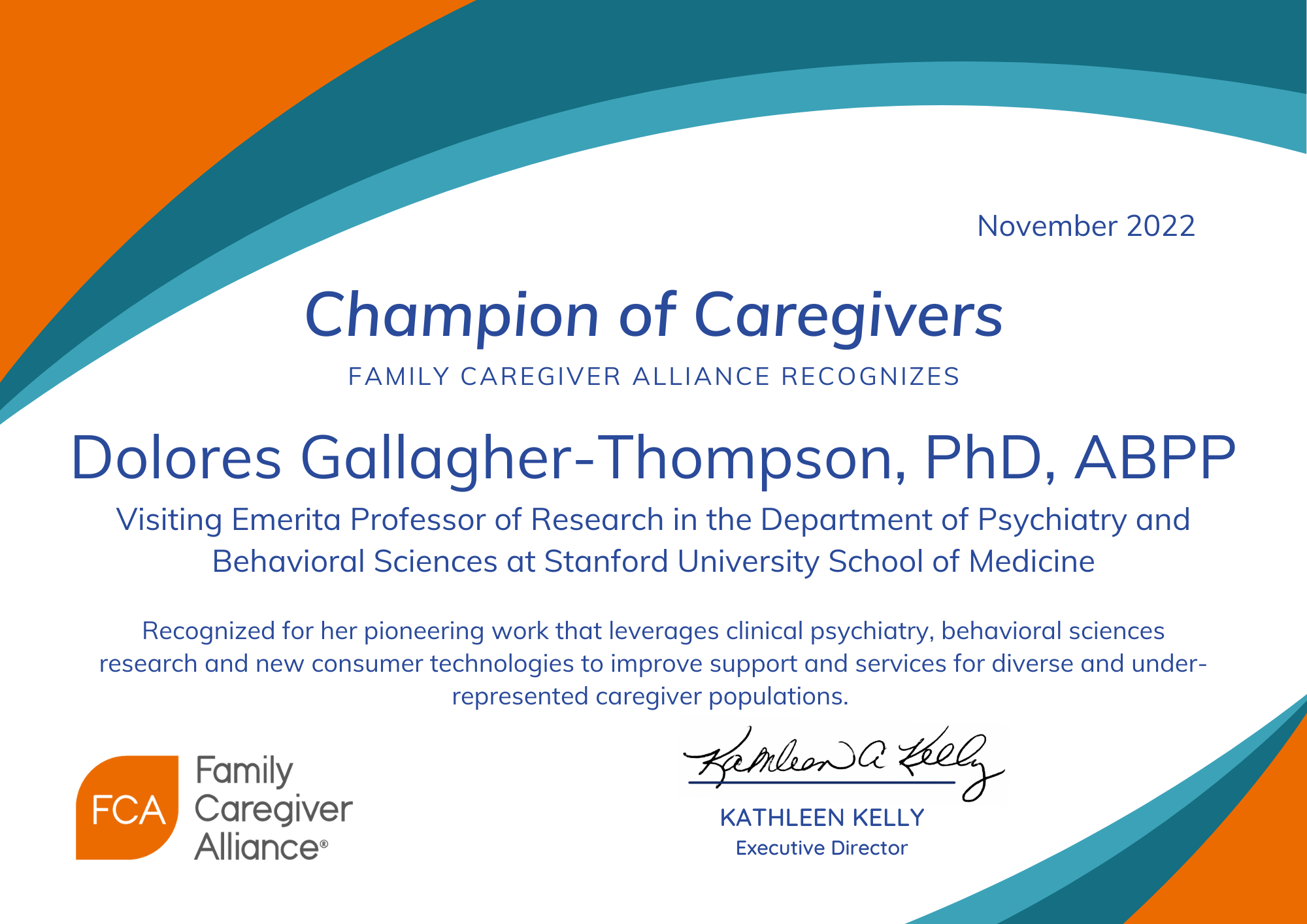 Katie Maslow, MSW
Visiting Scholar, Gerontological Society of America
Recognized for her kindness and outstanding ability to work across research, policy and practice towards improving the health and long-term care for all people living with dementia and their families.