Home Alone Revisited: Family Caregivers Providing Complex Care
April 25, 2019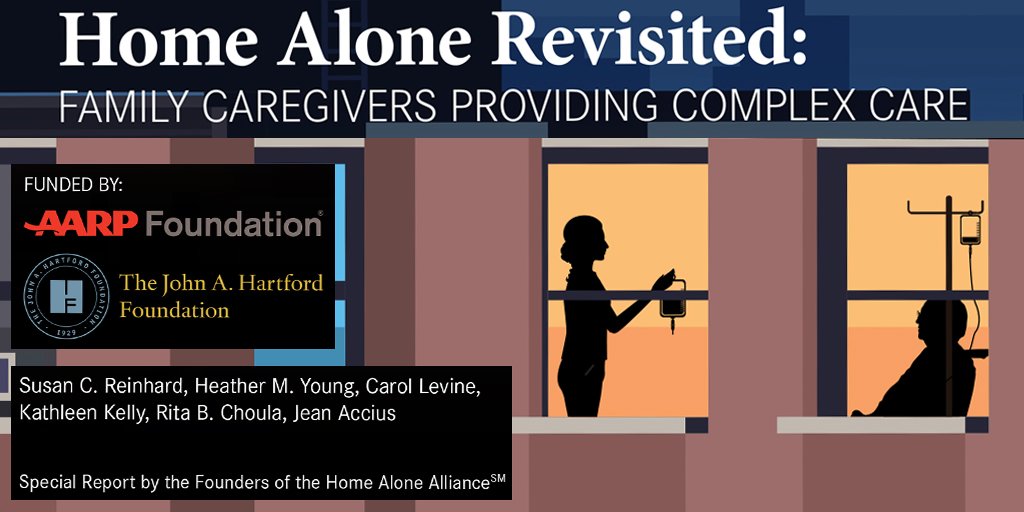 Home Alone Revisited: Family Caregivers Providing Complex Care builds upon the landmark Home Alone study from 2012, surveying medical/nursing tasks performed in the home by family caregivers. Family Caregiver Alliance (FCA) was proud to be a partner in the first Home Alone study, and now as a part of the research in Home Alone Revisited. Our organization provided the perspective of caregiving in the community. This report helps build upon our understanding of what experiences caregivers have, particularly related to medical/nursing tasks.
A few key findings from the report include:
Caregivers are largely on their own in learning how to perform medical/nursing tasks (for example: managing incontinence and preparing special diets).
More than a quarter of family caregivers attribute "fear of making a mistake" as to why a task is difficult to perform.
Multicultural family caregivers are more likely to experience strain and worry about making a mistake.
1 in 4 caregivers are millennials. Yet, millennials are less likely than boomers to receive instructions for medical/nursing tasks.
The full report can be found here: https://www.aarp.org/ppi/info-2018/home-alone-family-caregivers-providing-complex-chronic-care.html.
The report is a joint effort between the founders of the Home Alone Alliance – AARP, Family Caregiver Alliance, the United Hospital Fund, and University of California at Davis-Betty Irene Moore School of Nursing. Funding for the report was provided by The John A. Hartford Foundation and AARP Foundation. Kathleen Kelly, MPA, Executive Director at Family Caregiver Alliance, is one of the report's co-authors; other authors include Susan C. Reinhard, RN, PhD, FAAN, Senior Vice President and Director, AARP, Heather M. Young, RN, PhD, FAAN, Carol Levine, MA, Rita Choula, MA and Jean Accius, PhD, Public Policy Institute.