It Takes a Village: Extra Support Helps Dementia Caregivers Thrive
April 21, 2020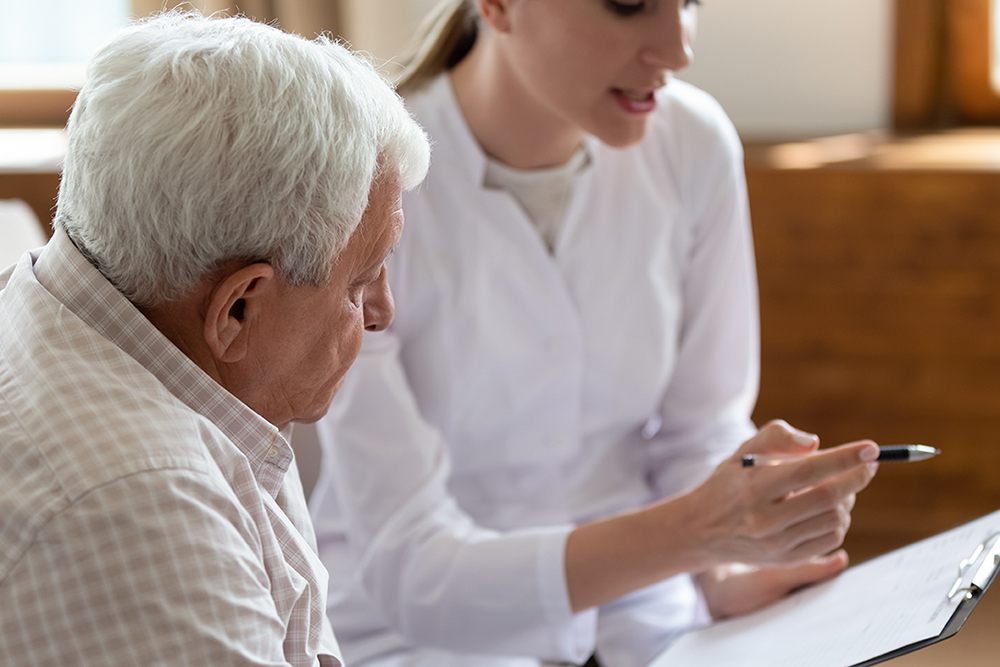 This article describes one of more than 40 dementia caregiving programs found in Best Practice Caregiving (bpc.caregiver.org), a free online database that helps organizations identify, compare and adopt best-fit programs for their clientele and community.
Sometimes, having the right support network makes all the difference for friend and family caregivers' ability to provide care that meets the unique, personal needs of those they care for.
That was certainly the case for James Liu, husband and caregiver to Marilyn—who was diagnosed with dementia in 2011.
When the Lius moved from Arizona to Los Angeles in 2014 to be closer to family, Marilyn was referred to the UCLA Alzheimer's and Dementia Care (UCLA ADC) Program as part of her care plan—and that's when the couple first met Leslie Evertson, DNP, GNP-BC, RN, lead Dementia Care Specialist of the ADC Program.
"[Leslie's] knowledge and availability is a lifesaver," James said.
"When we first got Marilyn's diagnosis about eight years ago in Arizona, she was dealing with severe depression and behavioral issues. After enrolling into the ADC Program, all these issues were resolved. After seeing Leslie for the first time, Marilyn's medications were adjusted and we haven't had any issues with anxiety, depression or outbursts since."
A Program Meets a Growing Need
The ADC Program was created in 2012 by David Reuben, MD, Chief, Division of Geriatrics at the David Geffen School of Medicine at UCLA and Director of the UCLA ADC Program and team, including Leslie Evertson. They had a simple goal: To provide more individualized support for the dementia patients and their family caregivers who receive care from the UCLA health system. The program's intent is to maximize patient function, independence and dignity while minimizing caregiver strain and reducing unnecessary costs. To accomplish this, the program provides personalized dementia care focused on clinical, behavioral and social needs with specialized nurse practitioners who co-manage dementia care with the primary care provider.
The ADC Program team welcomed Marilyn as the program's 902nd patient. In all, it has successfully served more than 2,800 patients—and counting.
The ADC Program's benefits have extended beyond UCLA, as it's being adopted and launched at other delivery sites and is available for replication by other health care systems that serve those living with dementia and their family caregivers.
New Resource Makes Proven Approaches Available to All
UCLA ADC is one of more than 40 vetted, proven dementia caregiving programs featured in Best Practice Caregiving (bpc.caregiver.org), a free, online database that provides organizations with an easy-to-use, comprehensive tool to learn about top dementia caregiving programs across the U.S.
Health and service providers can use Best Practice Caregiving to compare a range of evidence-based programs, determine the best fit for clients and patients, review implementation history, and learn what training is needed to offer the programs in any community.
Launched in January of 2020, the database is a product of the collaboration among three leading organizations in the field of aging and caregiving: Benjamin Rose Institute on Aging, Center for Research & Education; Family Caregiver Alliance: National Center on Caregiving; and The Gerontological Society of America. Project funders are The John A. Hartford Foundation, Archstone Foundation and RRF Foundation for Aging.
The database is one more way for advances in health care to be shared and spread among organizations for the benefit of their patients and communities. Asked about his wishes for the UCLA ADC Program, James said, "I would like to see it expand to other sites around the country. Based on my experience, the ADC Program is an awesome program and everyone would benefit from having it available."