Put Your Family Caregiving on the Map from the Atlas of Caregiving Pilot
December 3, 2015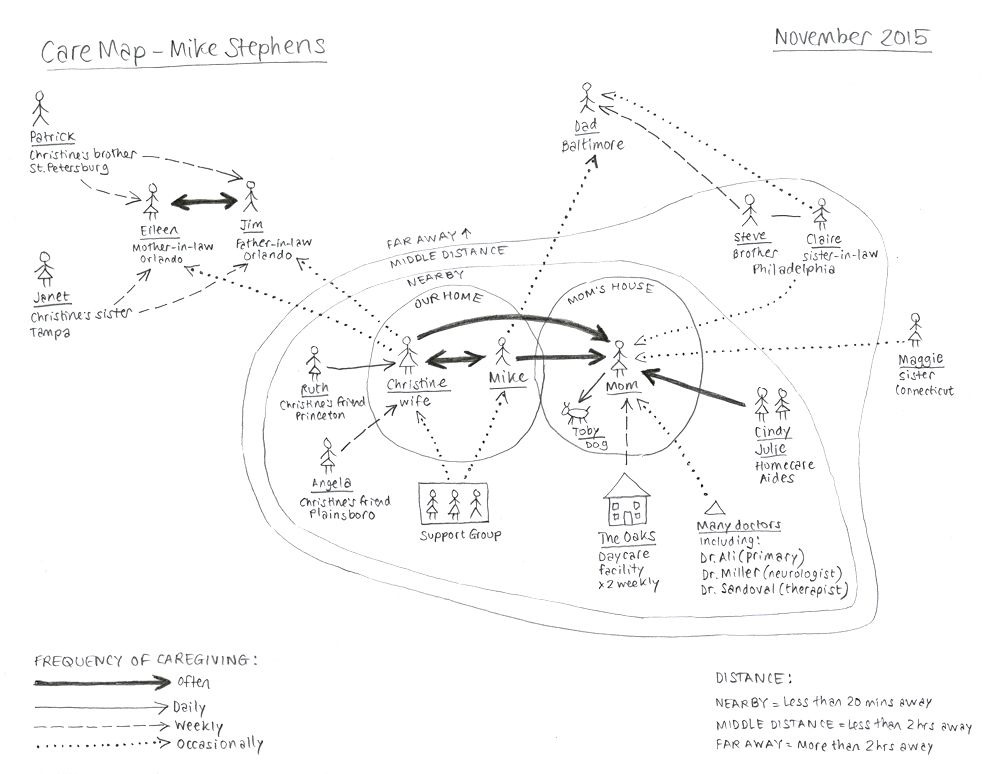 A care map is a helpful way to visually represent all the people and services involved in a family caregiving situation. Drawing your own will show you and others at a glance who cares for whom, how frequently they provide their care, and roughly how far away they live.
We make good use of care maps ourselves in the Atlas of Caregiving project (atlasofcaregiving.com). They help us understand how caregiving works in the families we study.
Once you've drawn your care map you'll almost certainly find it helps everyone— family members, friends, and health professionals—better appreciate who's involved and what they're doing.
Read the entire blog and view a short video here.
[Editor's note: This post is from the Atlas of Caregiving pilot (FCA is the grantee organization for the pilot). Project Director Rajiv Mehta is the blog's author, and in addition, serves on FCA's Board of Directors.]