Caregiver College Video Series
These short, easy-to-follow video tutorials are designed to teach caregivers some essential skills for taking care of their care recipients. Topics include transfer skills, nutrition, dental care, bathing and dressing, toileting, behavioral issues, and caregiver self-care.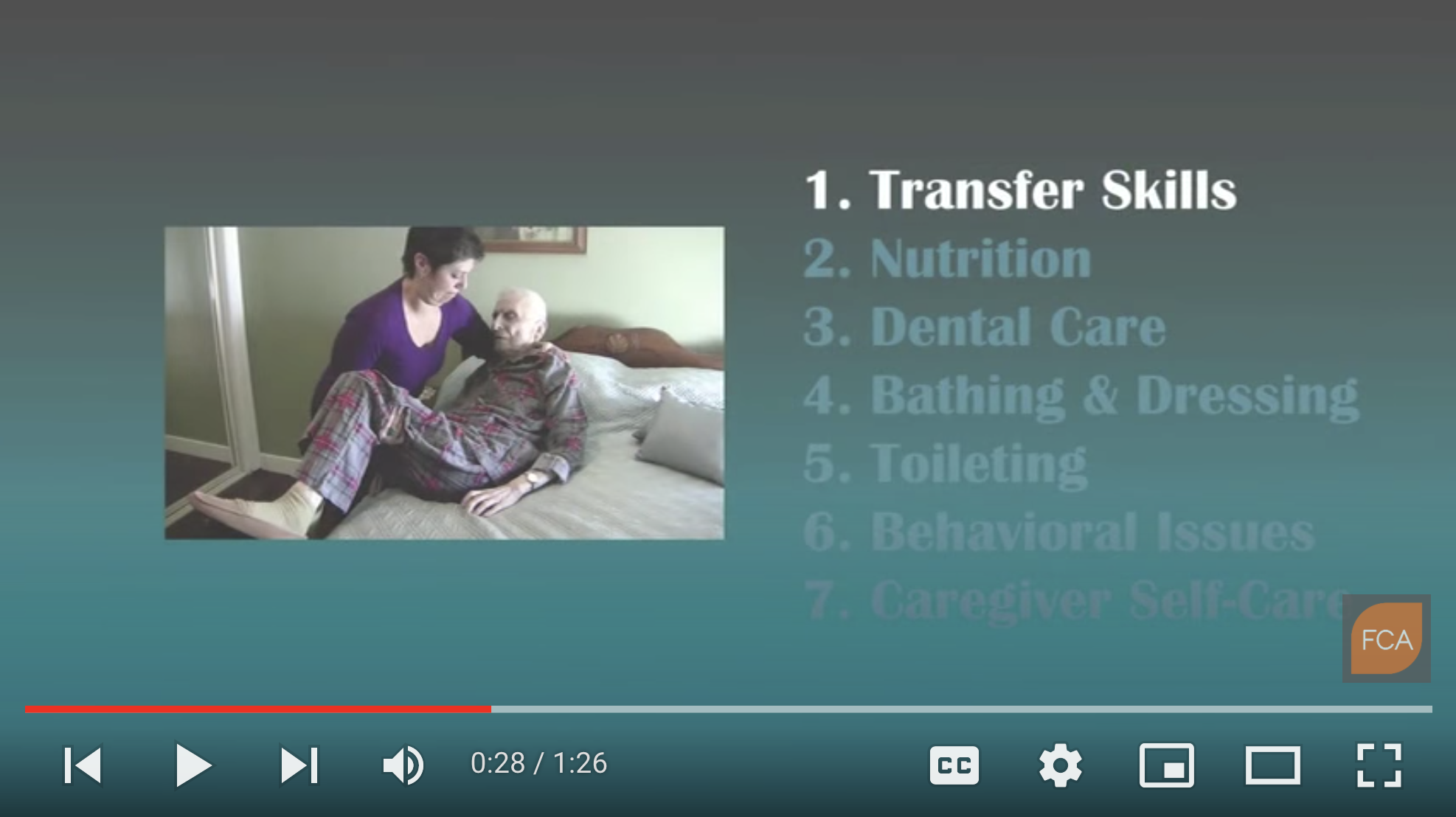 The series comprises 7 videos, narrated by gerontologist Caitlin Morgan:
This series is also available in Spanish here.