Lifestyle Modifications for Managing Constipation
Constipation is very common among patients with Parkinson's Disease. It varies from mild and bothersome to severe and troubling. Prevention and maintenance are key points in this handout on treating constipation and minimizing the discomfort of laxatives, enemas and impaction.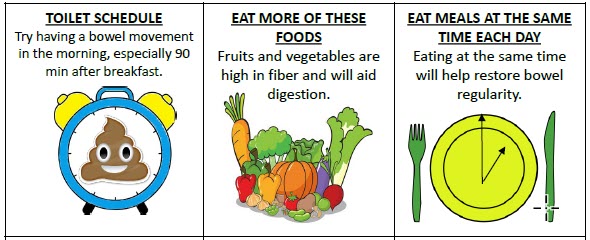 Click to view and download the handout.
---
PADRECC: Parkinson's Disease Research, Education, and Clinical Center