My Mom, My Hero, My Best Friend
I have always said, I hope everyone feels about their parents the way I do. I have the best parents in the world. I truly believe that.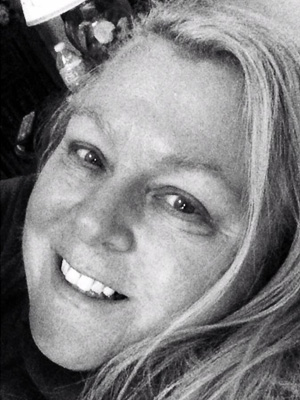 I was the sixth child of seven, born to John and Lorraine Madge. My parents did everything they could to give us the best of everything, sometimes going without things for themselves for months at a time. My Mom was an incredible woman, how she raised and put up with seven kids is beyond me. She was patient, kind, and loved us all. As we grew into adulthood, her love grew stronger for each of us and when the grandchildren came around, that love was spread to all of them.
My oldest brother passed away suddenly and unexpectedly in October of 2005 — it was shock and heartbreaking for all of us especially my parents. I am not a parent, but I know how much I loved my brother, I can't imagine how awful it must be for a parent to lose a child. Part of Mom died with my brother that day, yet she went on.
The following year Mom became ill, we could not figure out what was wrong with her — she was admitted into one of Boston's best hospitals. After a few months in the hospital, it was determined that Mom had a rare fungus infection. She had an aortic heart valve replacement and bypass surgery a year before — somehow, a fungus had gotten into her bloodstream and traveled and settled on her heart valve. The first solution the physicians treating her wanted to do was replace the aortic valve again. But her age and weakened condition were against her. The surgeon who performed her surgery did not want to operate on her again due to the condition of her heart the first time.
With this news, her team of infectious disease physicians came up with two very strong antifungal medications that they hoped would put the fungus into remission. She had to have a picc line put in her arm and blood drawn every day to check her blood and make sure the medication was working — also they had to make sure her kidney function and other blood levels were acceptable. When she produced two negative cultures, it was determined that she could leave the hospital and go to short term rehab.
After being so sick and in the hospital for so long, she was getting depressed, understandably. Her physicians said the only way she could possibly go home is if I became her primary caregiver and learned how to administer her IV medications via the picc line. I did not hesitate, this was my Mom. I loved her and she had done so much for me — I agreed. I was trained by the VNA and became Mom's caregiver. She came home and I began the six weeks of antifungal IV treatments. The medicine made her sick and weak, but she attacked her illness like a warrior. She finished round one and was put into remission. Her infectious disease doctor put her on a antifungal pill and told her she would have to be on that pill for the rest of her life.
Life went on until Mr. Fungus reared its ugly head again a year later. Back to the hospital again she went for another couple of months, again she came home and I did her IV meds. She was much sicker this time — her body was taking a beating from the antifungal medication. She needed blood transfusions, her kidney function was bad and her potassium was out of whack.
She was in a vicious cycle — one medicine would attack the fungus, but also attack the rest of her body as well. Still, my Mom was a trooper. She kept her faith and kept that beautiful smile on her face. Some nights she was so sick, she could not make it upstairs to bed. She would sleep down in the living room in her recliner. I slept on the coach in case she needed help in the middle of the night.
I joked with her that we were having sleepovers. A lot of nights we just talked the night away. I grew so much closer to her in this time. She became my rock, best friend, and my inspiration. When round two was complete, she was put back into remission. This time remission lasted about six months. She ended up back in the hospital in October of 2008. After a month in the hospital, she came home and I was told the IV therapy would go two months. She made it through Christmas and was holding her own when on March 13 of 2009 she went into diabetic shock.
We called the ambulance and prepared for what was to be the beginning of her final chapter on earth. While in the hospital, it was discovered that not only was the fungus back, but her diabetes was out of control, she was in renal and liver failure. Her body was starting to shut down. I had to start to prepare myself. I was going to lose my beautiful mother. I could not begin to imagine life without her — she was my rock, my best friend. She fought and fought continuing to smile and love us all with all she had.
She agreed to try dialysis — she went thru the surgery to have the two shunts put in her to undergo treatments. She was given the OK to come home with me scheduled to do her IV antifungal medication. She was also going to have to go to dialysis three times a week. The plan was to try and get the fungus into remission again, get her stronger and maybe have heart surgery if another doctor agreed it was possible. She was so excited to come home. But getting out of the car and into the house at home, she fell and broke her leg in two places. She was taken back to the hospital for what would be her final round. Her kidneys were in end-stage failure — she tried two rounds of dialysis but she was just too weak to bounce back this time — the hospital called and said she refused treatment.
When we walked into her room, she had tears in her eyes, looked at us and said I am sorry. She came home with hospice — had her two days at home before God called her home at 11:38 a.m. on April 22, 2009. My dad, me, and my sister were here with her when she passed. Her two nights at home were ones I will never forget, I am haunted by her cries, yelling out. and moaning. It was if she had one foot in heaven and one still on earth — she kept saying no, no, no, I need more time with my family. At one point she looked at me and told me how she loved me with her heart and soul. She made me promise to make a life for myself and apologized for putting me thru all of this — she told me she didn't think it would be so hard to leave us — I was so angry at God for allowing her to suffer the way she was. Please call her home, God, I prayed. I cannot stand to see her like this anymore. As she drifted in and out of consciousness, I remember her grabbing my hand and asking me to pull her up — when I said to her, Mom what can I do for you ? She said look at that bright white light — then she called out Bradley! Bradley is my bother who passed away in October of 2005. With hair standing up on my arms, my faith was restored. God with his mighty love, restored my faith through my dying Mother.
With all the love in her heart and soul, she was able to celebrate hers and Dads 63rd wedding anniversary on April 21. How she was able to do that was only with her love and the grace of God, I am sure. To see her and Dad together that day was so special. I had a glimpse of how they must have been as teenagers when they were dating — my sister took Dad down to the local flower shop where he bought Mom a dozen roses, he walked into the living room with a huge smile on his face and her face light up like a rainbow when he came in the room.
They held hands for the day and talked about their life together — as her strength dwindled, mom looked at Dad and said I wish I was young so we could do it all over again, through his tears, Dad answered her by saying I would do it all over with you in a second.
I always told my Mom how pretty she was, I believe she was, but always made a point to tell her because I knew her illness made her feel worse about herself. She always used to say oh, aren't I? I would always say, yes you are. The last time I told her that. She looked at me, smiled and said thank you.
I miss you so much Mom! I love you with all my heart and soul. Every day is a struggle without you. I go on because I know you want me too. I will do my best to make you proud and be the woman you want me to be.
You are free Mom! Rest in the arms of God with Brad, your parents and sister.
---
You can follow Amy on her Facebook page here.
Amy is also the author of Memories of My Parents, chronicling their lives and her role as family caregiver.