11/3: Not Your Grandmother's Caregiving
November 3, 2015
In the past five years there has been more attention to the issues of unpaid family caregiving like we have never seen before. An explosion of media attention from movies to memoirs has put a face on caregiving as seen through the recounting of personal experience. What are the trends that have converged to make this period a particularly dynamic one for this topic?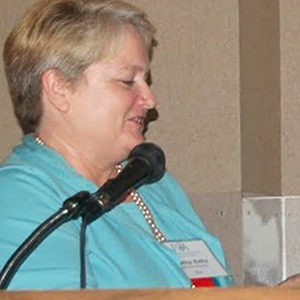 First, populations across all developed countries are aging, and within this demographic shift those over age 80 are the fastest growing percentage of this trend. This is shifting the way communities plan from housing to transportation, how resources are reallocated within health care, and how economists view future economic growth and demand for certain products and services to serve an older age segment. We get it: this is one societal shift we can see coming.
Second, there are advances in research and treatment for many diseases that once shortened life spans. While there have been cuts in basic research at the federal level, we are finally seeing some increases in research for dementia and other chronic conditions. Also, researchers are collaborating to develop databases that serve multiple research purposes and extend internationally so the pace of discoveries can be accelerated—all good changes. However, homes have become more medical as care has shifted from health facilities to homes with caregivers typically providing the majority of complex care required for advanced illnesses.
Third, technology changes the game for everyone whether searching for health information, connecting with other patients and families with similar conditions, monitoring health conditions or making caregiving easier in the home. While no "killer apps" have appeared to capture large market shares quite yet, it is hard to miss the implications of over a million downloads for an app found in the Kaiser system that gives patients and families instant access to medical records, information, pharmacy services, and to their doctors.
Finally, there has been a movement to advocate for policies from regulatory changes within the Centers for Medicare and Medicaid, paid family leave, state plans for family caregivers and ensuring that all discharges from a hospital require adequate communication and training for both the patient and their caregiver(s). In the works is the first Institute of Medicine report on family caregiving slated for publication in 2016. While not an orchestrated advocacy movement, it is a persistent push to ensure that families are recognized for their roles as caregivers and for them to receive the support that they deserve.
What we are seeing now just may be the perfect storm of demographics, media attention, technological and health care advances, and advocacy effort to improve the quality of life for family caregivers and for whom they care. In future blogs during the 30 Days of Caregiving, we will explore more in-depth some of the trends mentioned. There are big issues yet to tackle, but the growing awareness of the issues along with the victories made over the past five years, progress can and must be made to better support family caregivers.
View all 30 Days of Caregiving blogs (to date) at caregiver.org/blog.