Better Together: Serving More Caregivers Through Community Partnerships
As the saying goes, it takes a village. When it comes to family caregivers getting the support and resources they need, what's often key is a ready network of partners, allies and connected organizations in caregivers' communities.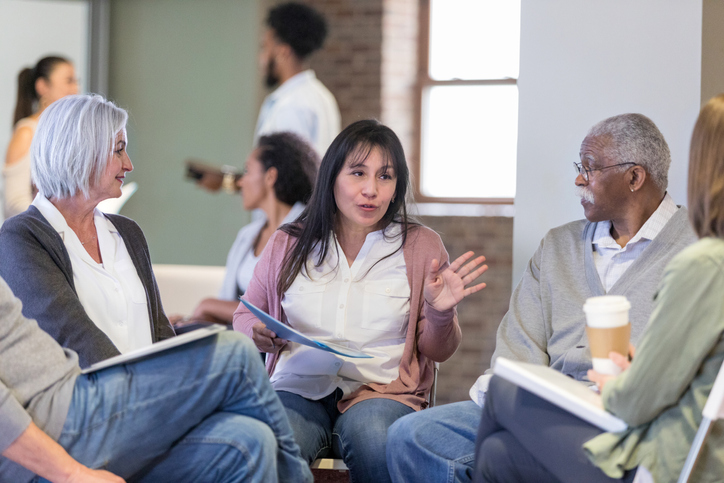 For more than 40 years, Family Caregiver Alliance (FCA) has been a national leader in assisting caregivers directly and advancing their cause through policy and initiatives at the local, state and national levels. This includes leveraging partnerships with community-based organizations, experts and others in the caregiving space to help reach and serve more caregivers.
And with today's caregivers experiencing more challenges in finding support, partnerships remain crucial.
Today's family caregiver
According to recent research, family caregivers are struggling. They're facing increased caregiving hours, complex nursing and medical tasks, financial challenges and more. This trend echoes what FCA is hearing from our own caregiver clients.
"Yes, we're seeing caregivers who are providing more complex and intensive care—and also who are in the later stages of caregiving," said Christina Irving, Client Services Director at FCA. She also noted an increase in the number of younger caregivers contacting FCA for support, which aligns with the AARP findings that 1 in 4 caregivers today are millennials.
Not only are there more caregivers handling more difficult situations, but caregivers are having a hard time finding resources. In fact, 60 percent have difficulty finding resources in their communities.
"Depending on where people live, there can be a big difference in terms of what resources are available to them," said Irving, "and that has a huge impact on their capacity as caregivers and personal well-being."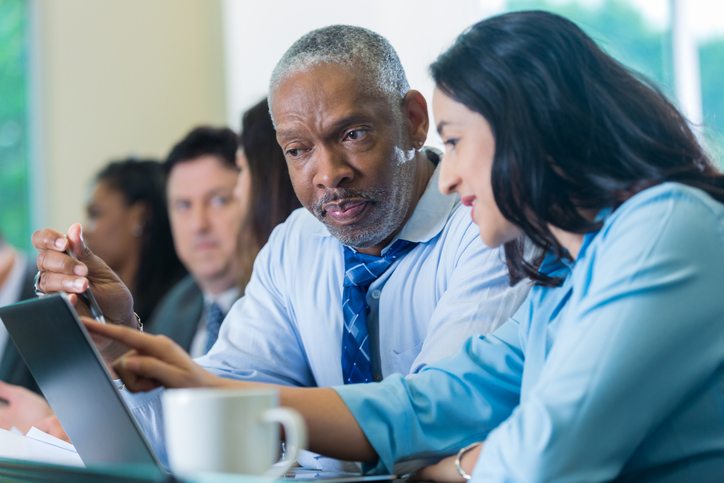 The power of partnerships
For decades, FCA has forged organizational partnerships to serve more and diverse caregivers—and help them access the resources they need. These collaborations have a multiplying positive effect for all involved—from the partnering organizations to the caregivers served by them.
"In partnering with others, we're able to extend our reach beyond just what a single organization can do," said Irving, "we can also create programming that we wouldn't be able to do as a single entity."
Here is a small sampling of these partnership successes (both national and local to the San Francisco Bay Area), and a call below for would-be collaborators:
Caregivers Count Conference — For 11 years running, this conference has brought experts and caregivers together for education, training and community-building. (Partners: community-based organizations and caregiver service providers)
The San Francisco LGBTQ Dementia Care Project – Free training for health and social service providers on the care needs of LGBTQ seniors living with dementia and their care partners. (Partners: Openhouse, Alzheimer's Association and SF Dept. of Disability and Aging Services)
Giving Care workshop – Educational caregiving workshop for caregivers in the Japanese-American community. (Partner: Kimochi)
Take Charge! – A free training on advance care planning for patients and families. (Partner: Mission Hospice)
Documentary screening & panel discussion – Virtual screening of "Enid & Mami," which explores the humor, honor and hardships of the caregiving experience. Offered in both English and Spanish. (Partner: Tight Knit)
Services for Chinese seniors – Caregiving support for families. (Partner: Self-Help for the Elderly)
Family Caregiving How-To video series – Instructional video series for caregivers covering a broad array of medical and nursing tasks. (Partners: Home Alone Alliance, UC Davis School of Nursing, United Hospital Fund and others)
Collaborative initiatives to advance the caregiver cause – In addition to directly assisting caregivers with resources and support, FCA works with partners to strengthen caregiver support through policy, research, and innovative programs and initiatives. Our partners include state Areas Agencies on Aging, universities and nursing schools, health systems, state health departments and dozens of other government agencies, foundations and peer organizations.
To help more caregivers, we must reach more caregivers—and working together, we can. If you're a provider or part of an organization serving family caregivers or their cause, please contact us at info@caregiver.org to discuss partnership opportunities!