Top 17 Resources for Family Caregivers
If you're a family caregiver, you may have questions about your care recipient's health condition, care planning or how to navigate daily care activities. This one-sheet of top resources provides a wealth of answers and guidance to these questions and more.
This list contains the most popular resources as rated by the family caregivers we've served for more than 40 years. We hope they help you too!
The list below can also be downloaded as a PDF with hyperlinks.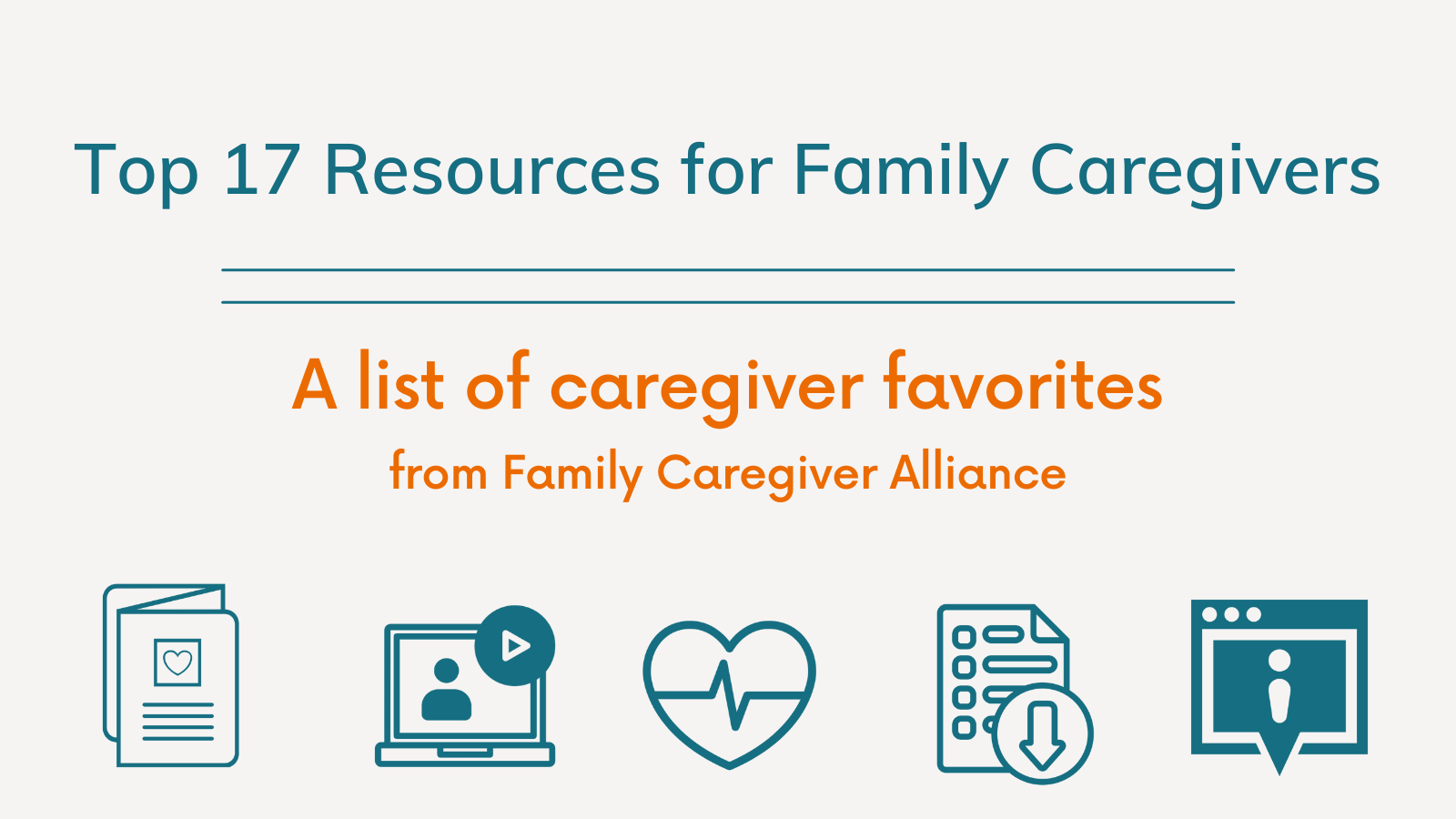 TOP 17 RESOURCES FOR FAMILY CAREGIVERS
Dementia
Self-Care
Planning for Care
Daily Care
Resources in multiple languages
Many FCA resources, including some above, are available in Spanish, Vietnamese, Chinese, Tagalog and Korean.
Need more info?
If you need more information, assistance or resources, contact us at 800.445.8106 | info@caregiver.org. You can also sign up for CareNav™, a personalized, private online dashboard of resources matched to your specific caregiving needs. All FCA resources and services are free of charge.